Marzia Akhlaqi
Fatima, aged 40, was one of the thousand Hazara-Shia pilgrims who were quarantined at Taftan (at the Pakistan-Iran border) after returning from the pilgrimage of holy shrines in Iran. This is her story.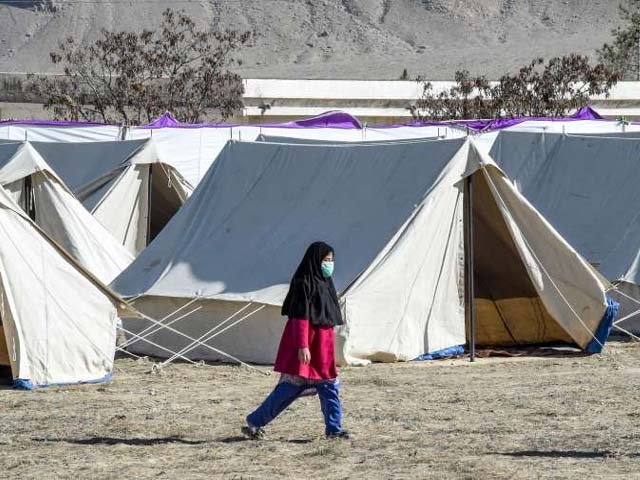 We arrived at the Taftan border on March 2nd. My daughter, Arifa aged 20, and son, Rahim aged 22, were also travelling with me. At the border the Pakistanis were sorted into two groups: those who carried pilgrim-visas and those who were non-pilgrim visa holders. Those with pilgrim-visas were placed in quarantine camps and the rest of the travellers were allowed to go home. Hence, according to their logic, one's visa determined if a person was potential carrier of Covid-19. Evidently, they were just singling out the Shia-Hazaras and subjecting them to this treatment.
The Taftan camp was basically a tent colony, and at a point there were around 6000 people there – the majority of which were women and children. Extreme weather, dust, uncertainty, misinformation and the absence of the most basic things needed for survival were all we had at the camp. Therein we were kept in the dark and we had no way of knowing how long our stay would be. The authorities kept telling us that we would be released the next day, but that next day never dawned. Later we were told we would be released in one week. We were getting impatient in that unhygienic camp, and I needed to know the duration of our quarantine so that I could decide what to do. I had damaged my bladder since I had been avoiding using the washroom because there was only one toilet available for 400 women. At the camp, other than temperature-checks, no other test was carried out.
We had our medical certification and proof read of negative results from the Iranian health authorities, but the authorities at the Pakistan border didn't accept those certifications. The question was, if they didn't accept tests by the Iranian health authorities then why did the Pakistan government fail to provide their own testing facility at the earliest? Despite knowing that Covid-19 is contagious, the pilgrims were not provided with any awareness about the importance of social distancing and were kept in close quarters.
I was appalled at the way we were kept in an extremely unhygienic, congested camp, which completely disregarded globally agreed upon SOPs. As a result, even one person with the virus person could have easily infected the entire caravan. There was no shred of empathy or sense of responsibility among the authorities for the citizens they were supposed to serve.
I understood that we live in a marginalised province, and hence I only asked for the basic necessities. In a normal setting women would perhaps be reticent to address such matters, but the situation at the camp compelled them to come out of their shells and ask for sanitary pads, undergarments and towels to be provided. We tried to take care of and support each other at the camp, and I made sure that a pregnant lady in the camp received the required medical care.
Despite the courage of the women in demanding their basic rights, we were under immense mental pressure as we had to take care of our children, provide food, and do the laundry all by ourselves in that inhumane environment. I kept wondering about the logic behind keeping us in a quarantine camp for 21 days without any proper check up. But no one paid heed to my concerns. In this part of the world no one is ready to listen to women talking about public issues and asking for a fair share in the decision making process.
We were eventually shifted to a Haji camp, another quarantine centre set up in Quetta. The camp's condition was not very different from that of the one at Taftan. But then the local residents set the Haji camp on fire, accusing us of spreading coronavirus. Naturally, we felt unsafe at that camp and resisted staying there as our lives were in imminent danger given the history of past attacks in that area. They would not have hesitated burning us down along with the camp if they could.
From the Haji camp my daughter and I were sent home while my son was sent to Shaikh Zayed Hospital, which had been converted into a quarantine centre. When I first learnt about this I began crying. They had no reason to separate my son from me by sending him into another camp when he had not tested positive for Covid-19. If he was suspected of carrying the virus then why weren't me and my daughter since we had been together the entire trip? One needs to know the history of the past 20 years of attacks and persecution carried out against the Siha-Hazaras in order to understand my restlessness when they were taking away my son.
I can never forget that unfair treatment. Even now when I close my eyes I see
that ambulance with my son in it, while me and my daughter follow him in a bus to some points. Later my son was released from Shaik Zayed Hospital after being quarantined for another three weeks, bringing the total quarantine days to 43 in a row. The entire experience has affected me so badly that whenever someone talks about the pandemic I can't help but cry. It reminds me of our horrible ordeal at the Taftan quarantine and the separation of my son from us. It looks like this trauma will cling onto me for much longer. I hope to bring light to my experience in an attempt to spread awareness regarding our treatment at Taftan, and I pray that it does not happen to anyone again.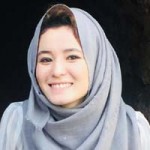 WRITTEN BY:
Marzia AkhlaqiThe writer is a social activist and an economics graduate. She tweets @MarziaAkhlaqi