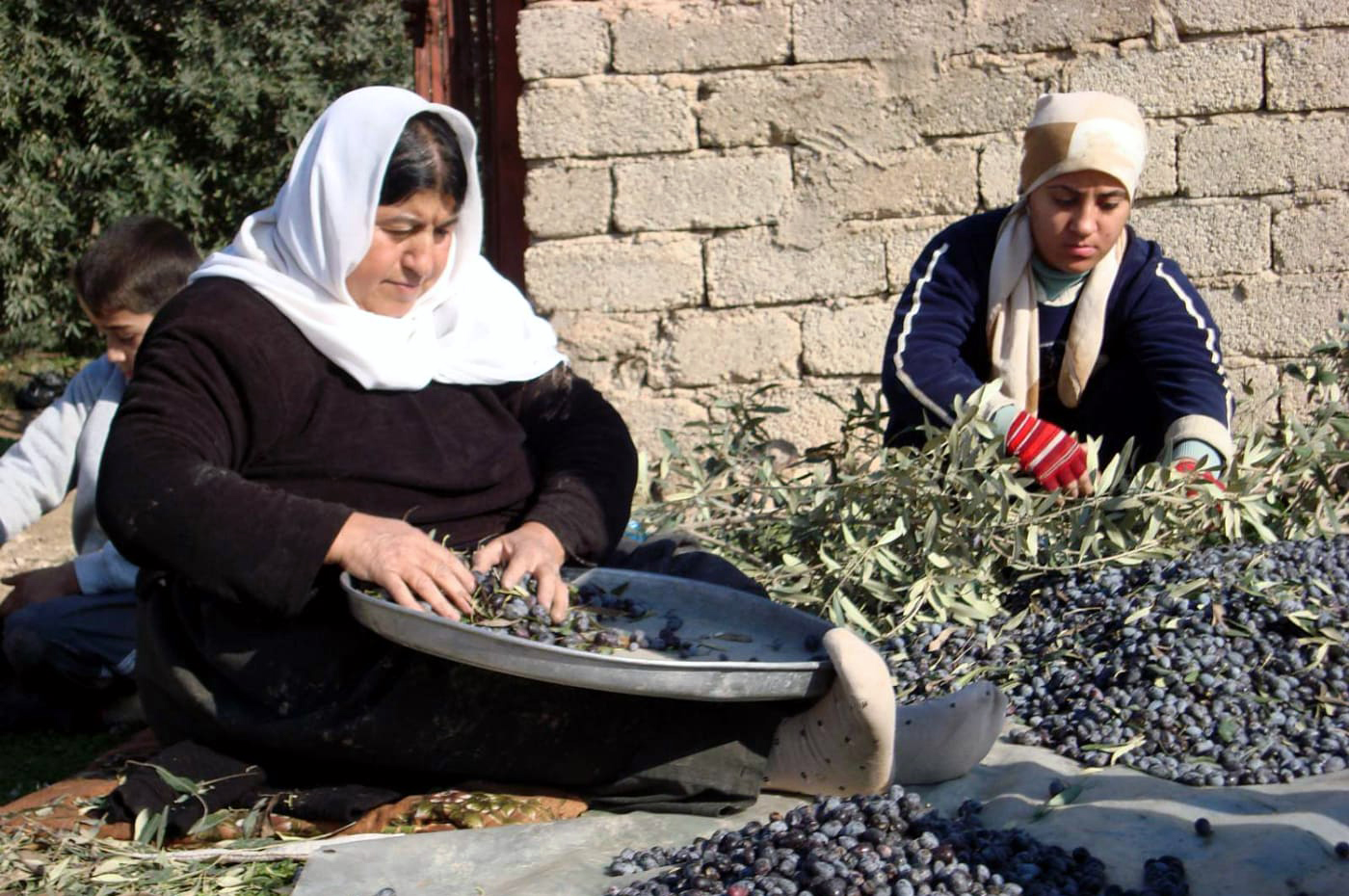 The yield from Ihsan's olive grove in Nineveh's town of Bashiqa, which he spent a significant amount of money to grow, is abundant as before but Ihsan has yet to earn any money from his olive products.
Selling his products in the market requires a market full of bustling activity and traffic between the cities, both of which have been hindered by the government's preventative measures to contain the spread of COVID-19, including the enforcement of a curfew.
"The coronavirus and the curfew have caused huge losses. I have not sold even a single kilo of olives, even though my garden has produced four tons of olives," Nun Ihsan told KirkukNow.
I have not sold even a single kilo of olives, even though my garden has produced four tons of olives
Previously, the price of each kilo of Ihsan's olives was 2,500 Iraqi dinars [approximately two dollars], and four tons would have generated revenues of 10 million Iraqi dinars [approximately 8,000 dollars]. However, as a result of the current decline in demand, the price of each kilo has dropped to 1,000 dinars [less than a dollar], meaning that the most Ihsan will make will be less than 4 million dinars [3,000 dollars].
"If I sell my olives now; I will not make any profit, not even enough to break even, which is why I have brined my products to store it until after the coronavirus."
I will not make any profit, not even enough to break even
Ihsan's olive field is located in Bashiqa, a sub-district of Nineveh province that lies 12 kilometers east of Mosul. Bashiqa's inhabitants are predominantly Christian, Ezidi and Shabak olive producers.
Ihsan, who has spent 30 years of his life in his olive grove, once again faces a loss of income after the defeat of the Islamic State (IS). "Unfortunately, Bashiqa is defined by its olive production, which is on the edge of extinction due to the coronavirus and no one addresses our concerns," Ihsan complained about the lack of response from the government and aid organizations.
In Bashiqa, and throughout the other Iraqi provinces, the coronavirus lockdown imposed in mid-March, has cost many people their jobs and livelihoods.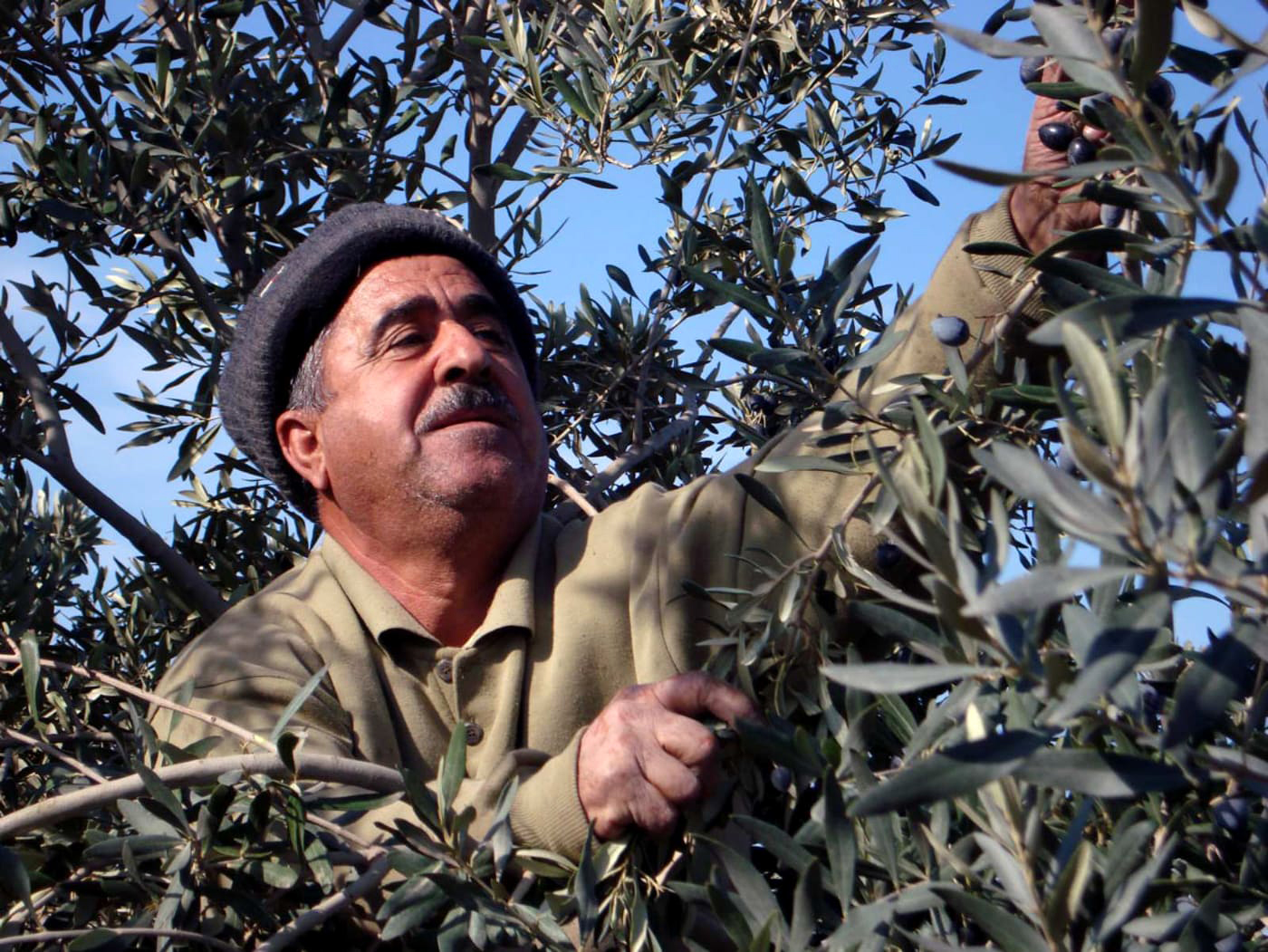 "Before the coronavirus and the lockdown, we all worked together in the garden, but right now, just my husband goes to the garden. Due to the lockdown and the low demand in the market, our sales are at their lowest," Khalida Mirza said.
Mirza explained that despite also attending to her work as mother, she, along the other women and girls, worked in the garden to harvest their olives and sell them in the market. "Those days are gone. Coronavirus changed everything and now we have brined more than half of the olives," she added.
Bashiqa olives are regarded by many as the finest olives in Iraq, particularly for olive oil. They can be brined and preserved for seven years.
Shakr Yahya, head of the Planting Office in Bashiqa, told KirkukNow, "two things have affected olive production; the coronavirus lockdown and the importation of foreign olives."
The coronavirus lockdown and the importation of foreign olives
Each year, Bashiqa olives were transported throughout Iraq, but distribution has been limited or completely halted as a result of travel restrictions. "This is the reason that many people have brined their products for the coming years or for when the curfew is lifted, because there is no demand and the price has decreased."
Yahya claimed that landowners and the farmers are finding it difficult to access the olive groves. His office has helped them to travel to their land during the lockdown, but the government and non-governmental organizations (NGOs) have not taken measures to assist them with selling their products or with loaning money to producers to ease the financial burden.
Bashiqa, a sub-district in al-Hamdaniya district of Nineveh province, is comprised of 140 villages and has 140,000 residents, most of whom are Christian, Ezidi, Shabak, Kurd or Arabs. It is the second most populated sub-district in Nineveh province and olive production is a major source of income for its people.
"The problem is that the government does not facilitate our travel during the lockdown. There are barriers to visiting our groves and there are many other necessities that the government has not helped us with," Saman Ilyas said.
Ilyas told KirkukNow that only 250 olive trees remained on his land when he returned after the cessation of the IS conflict. 500 of them were burned in the fighting.
Salm Salim Sadq, head of Olive Trees Community in Bashiqa, told KirkukNow that, "surely, coronavirus and the lockdown have had a direct effect on olive production, including irrigation, harvesting and selling olives in the market."
Surely, coronavirus and the lockdown have had a direct effect on olive production
According to data from Sadq's organization, there are 121 olive groves in Bashiqa containing a total of 45,320 olive trees. In the Bahzani area of the sub-district alone, there are 80 olive groves with a total of 35,750 trees, each of which produces 60 kilos of olives per year.
Zanon Yunis, Commissioner of Bashiqa, told KirkukNow, "I know people have complaints and it is their right, but we have also helped them as much as we could. We have facilitated the movement of the groves' owners throughout the lockdown and that is all we could do."
Yunis claimed that the consequences of COVID-19 follow a series of calamities that the people of Bashiqa experienced during the war against IS, when over 30 percent of their olive trees were destroyed.
Minority communities in Bashiqa have brined their olive products with the hope that they will sell them after the coronavirus pandemic. Meanwhile, Iraq sees a continuous spike in coronavirus cases.