For the Hazara community, not organising the Ashura procession will pave the way for further marginalisation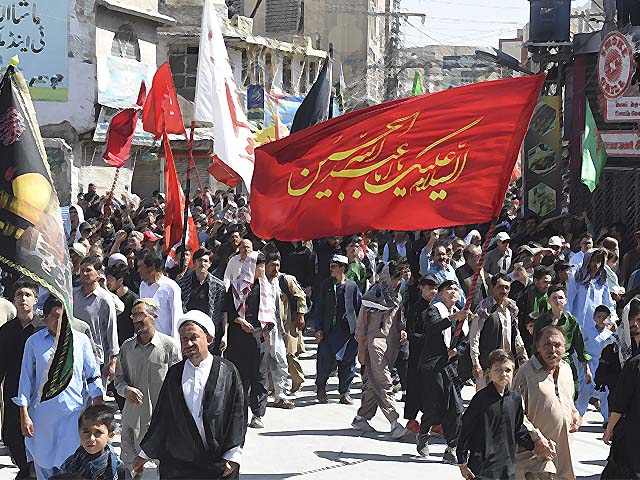 With the advent of the holy month of Muharram, conversations and apprehensions surfaced in Shia communities and beyond about whether the Muharram commemorations would be observed as usual or whether they would follow amendments amid the Covid-19 pandemic. The tenth of Muharram (Ashura) marks the martyrdom of Prophet Mohammad's (PBUH) grandson, Imam Husain (RA), and is the biggest congregation of Shia Muslims in their respective countries around the world. While the Ashura procession is a passionate religious tradition for many Shia Muslims, for the Hazaras of Quetta it symbolises something more.
In addition to increasing security threats the Hazara community has to face from terrorists, there is the additional challenge of the pandemic this year. Though official data shows a sharp decline in positive Covid-19 cases in Pakistan, the risk of a surge or an emergence of a second-wave persists. Since the local authorities did not allow a public commemoration for the Yom-e-Ali procession in May this year, owing to the risk of coronavirus spreading, there were apprehensions in many Shia communities in Quetta regarding this year's Ashura procession.
Earlier in the year, the Hazara Shia in Quetta had borne the brunt of being made scapegoats for the coronavirus outbreak in Pakistan, and thus were subjected to religious discrimination. The Hazara Shia, who have been victims of a systematic genocide and have faced all sorts of discrimination for decades now, see the pandemic as a new tool for their further confinement. The insecurities, therefore, seem to push the community to insist on carrying out the Ashura procession.
Haji Jawad is the General Secretary of the Balochistan Shia conference (commonly referred to as the Shia Conference), which is the main organising body of the Ashura and Yom-e-Ali processions in Quetta. He stated,
"The Ashura procession in Quetta dates back to at least 1850 and the route of the Ashura procession has not changed since the independence of Pakistan".
He further added,
"The Ashura procession is not only a religious practice but also holds political significance; it is one of the indicators of our existence as a stakeholder in the city".
Ashura is not only integral to a sense of religious identity but also symbolises political resistance for the Hazara community. It has anchored the manifestations of a community and is a powerful tool for social and political mobilisation. Dr. Abdul Rahim Changezi, Assistant Professor of the Social Work Department at the University of Balochistan, stated,
"People take pride in being part of the largest gathering of the year and in demonstrating to other communities that we exist, and in such numbers. We can unite on a single agenda and that we can freeze the city for a day".
Aurangzaib Badini, Deputy Commissioner (DC) Quetta, while talking about the pandemic and religious freedom, shared that the Yom-e-Ali procession by Hazara Shias in Quetta did stir a strong wave of discontent among the Sunni populous, saying,
"The majority (Sunni community) thinks that they are being marginalised as Friday prayers, Taraweeh and Iftar gatherings were restricted but Shia communities were let free for their usual mourning processions".
In an effort to keep administrative balance in treating communities (Shia and Sunni) he asked, "Why does it (the Ashura procession) have to be on this specific route in the Bazar; why not in a stadium for example?"
Dr. Changezi strongly disagreed and argued,
"When the Ashura Procession was attacked (in 2004), Jamiat (Ulama-e Islam, a Sunni religious party) and Pushtunkhwa (a Pashtun nationalist political party) recommended that we should limit our gatherings to a building, a mosque or a ground. This carries political harms. So, if there is an explosion in the mosques, should we shut them down too?"
Understanding the risks of Covid-19 transmission and the government's apprehensions in this regard, Haji Jawad explained, "For this year's procession, they (Hazara Shia) will follow the government SOPs but there won't be any changes in the route". Qadir Nayel, MPA from Hazara Democratic Party (HDP), responded that the HDP understands the religious and cultural significance of the Ashura procession, and opposed any recommendations of possible changes in its historic route.
DC Quetta referred to Ayatullah Al-Sistani's decree which urged Shia Muslims to cooperate with their respective governments regarding the commemoration of Muharram and Ashura. He lamented that the Shias in Pakistan wanted to organise the usual procession in huge numbers. He further argued that the administration did not aim at curbing azadari (mourning) but was only asking people to be responsible and to follow the SOPs.
For the Hazara community, not organising the Ashura procession will pave the way for further marginalisation and restrictions on their religious freedom. Kazim, President of Hay'yat Imambaragah Wali Asr Hazara Town, articulated,
"If we succumb to pressure and do not organise it (the Ashura procession) as one central procession even for one year (because of Covid-19), then there will be more pressure next time and we will be forced to do it within our neighbourhoods and eventually there will be pressure to stop organising it altogether".
This fear of further exclusion has created a sense of urgency and activism among Hazara men and women demanding for their religious and political rights. Roqia, who lost her husband during an Ashura attack in 2004, said,
"Muharram is of the utmost importance for us, we will resist such decisions of the government as banning majlis (sermons) and jaloos (procession). This is our belief and our identity, the enemy wants us to stop these practices, and even if I lose all my children, I will still not abandon the jaloos and Muharram mourning".
Khiraq Begum, whose husband was killed in 2004 when the Ashura procession came under attack at the hands of anti-Shia terrorists, shared,
"When my husband was alive he never let our children go for Ashura rallies, but after his martyrdom, no matter what happens, we will go".
Rukhsana, who lost her three sons in a twin blast in 2013, defies risks and allows her only son to join the Ashura procession. She articulated with pride,
"If I had seven more sons I would happily let them practice this path even if they also attained martyrdom".
Alessandro Monsutti, Professor of Anthropology and Sociology, argues in his book that the Ashura allows people to express death, suffering, political injustice, poverty, a sense of honour, group identity, and the expectation of better days to come. However, it will be a huge challenge for the community to retain its space while facing the pandemic.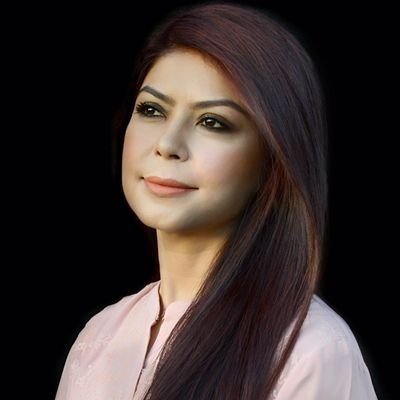 WRITTEN BY:
Sadiqa Sultan
The writer is a Research and Development Consultant based in Islamabad. Her work focuses on different aspects of peacebuilding. She studied Peace and Conflict Studies from the University of Otago, New Zealand.She tweets at @SADIQASULTAN.
Originally published in The Express Tribune (28 August 2020)