If it wasn't for his reluctance to leave his mother behind, Mariwan would have migrated a long time ago, because he sees no future for youths like himself in his village.
With the COVID-19 outbreak, unemployment and home confinement have once again reignited the thought of migrating in Mariwan's head.
"Due to unemployment, we left our village for the city, and there, the Coronavirus took all from us. That's why I keep thinking about migrating, but my mother's love has prevented me," said Mariwan Hama-Gharib from the Kaka'i village of Ali-Saray in Daquq district.
There isn't any job for us, and as we are in home confinement, it feels like being in prison at home
"There isn't any job for us, and as we are in home confinement, it feels like being in prison at home."
Mariwan mentions the attacks by ISIS and the deterioration of security which have caused the displacement of a large number of people. "For us, the Kaka'is, life has been difficult, and not only in times of the Coronavirus, but even before that as well."
But despite it all, Mariwan and other Kaka'i youths have been following health instructions to prevent the further spread of the virus.
Mariwan has suggestions for the government in helping rebuild their villages, among them providing loans for small projects, and subsidies for agriculture and farming as incentive.
"Opening a sport centre and libraries are among the many things that can be done for Kaka'i youths," he says, and that a cultural centre at the least should be established, so that the youths can learn about their religion.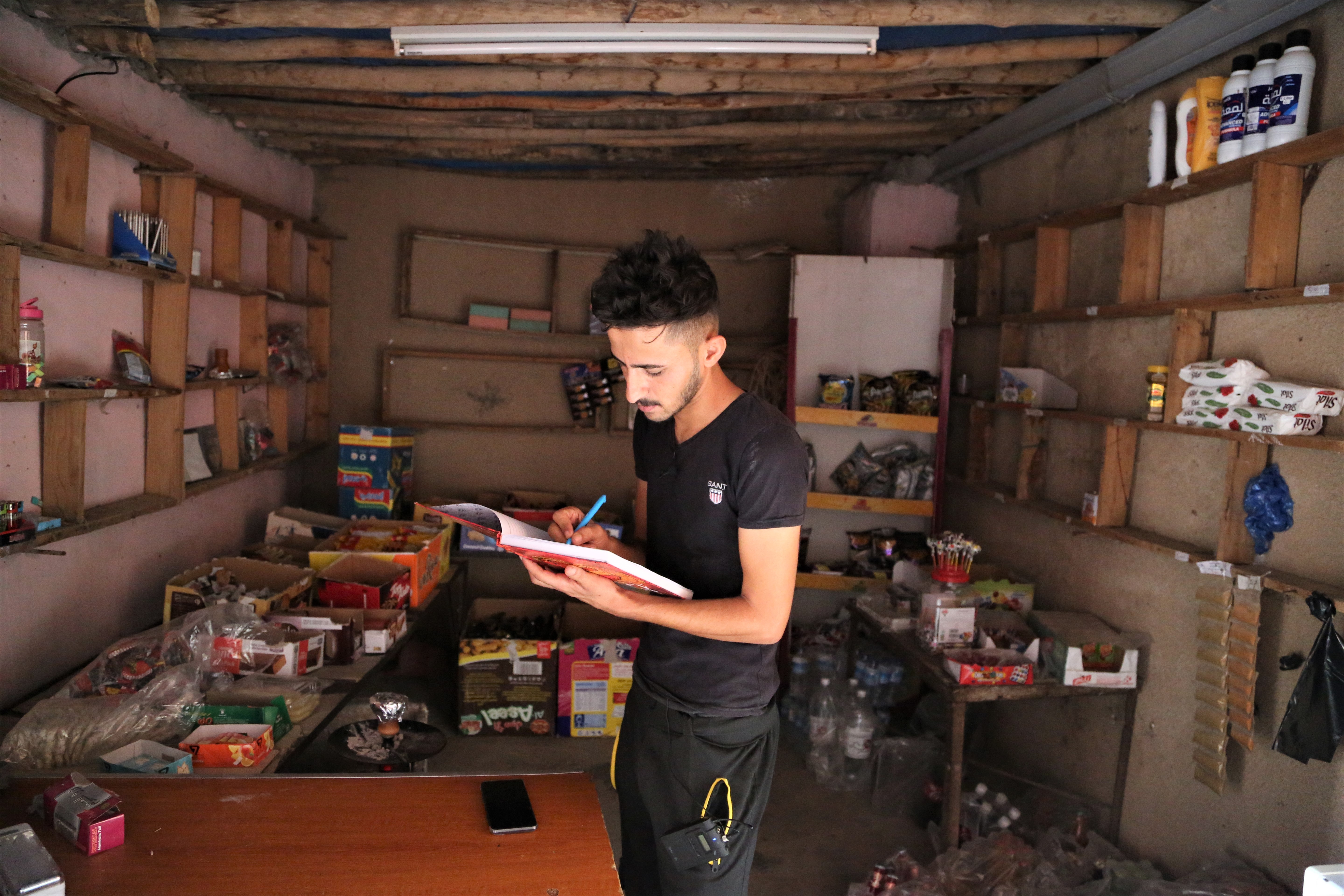 The preventive measures taken by the authorities against the spread of the Coronavirus have had a much bigger negative impact in rural areas as they lack basic services like electricity, access to health services and internet connection.
Our patience runs out
23-year-old Haisam Yusif Muhammad says: "Our patience runs out; sometimes we get bored sitting at home. But we have nowhere to go, that's why the youths gather in front of my shop and chat."
Haisam has a small shop in the Zanqir village, which he had to close during the lockdown period.
He told KirkukNow: "There are no jobs left due to the Coronavirus; we can't even travel to Daquq to seek a job."
Iraq was already in a prolonged financial crisis before the pandemic, which slowed down the economy even more.
Sarmad Rasheed (29), a resident of the Kaka'i village of Topzawa, is a teacher, he was compelled to open a barber shop because the Kurdistan Regional Government has been paying them their salaries once in two months and with a reduction.
"I opened the shop four years ago, both to earn a living and to spend time."
He adds: "Unlike in the urban centres, work is slow in the village, and it has become even slower due to the Coronavirus; earning a living has become very difficult these days."
Schools have not opened yet this year due to the pandemic. The KRG has plans to let all schools, except for 12th graders, give online lessons.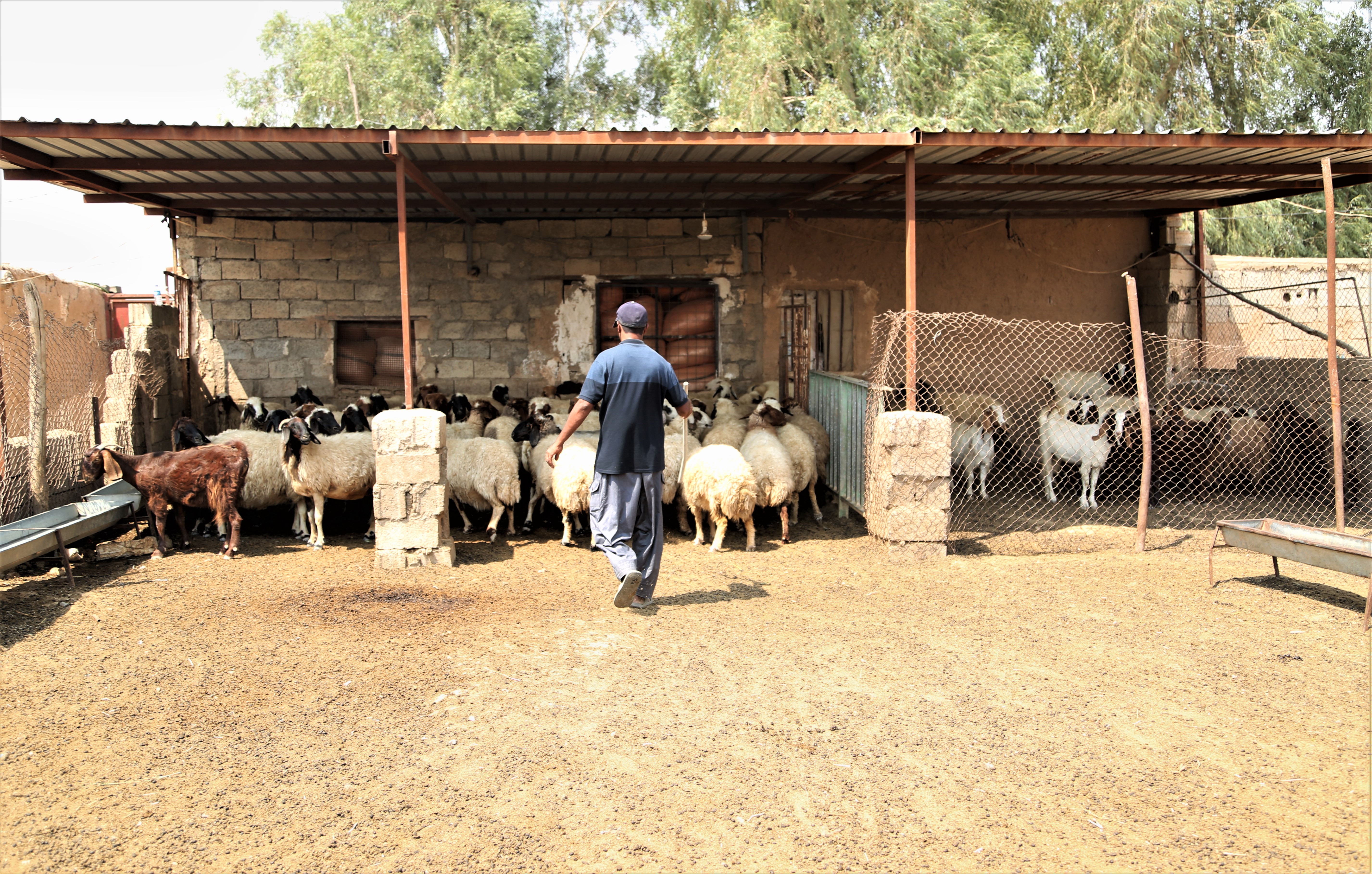 "There are people who can't even afford paying for a haircut; employment is high, people hang around in front of my shop to chat until the evenings," said Sarmad Rasheed.
There are more than 70 youths living in the three Kaka'i villages Zanqir, Ali-Saray and Topzawa.
When faced with financial difficulties, the youth used to have two choices: either migrate or join one of the security forces of the KRG or the Federal Government.