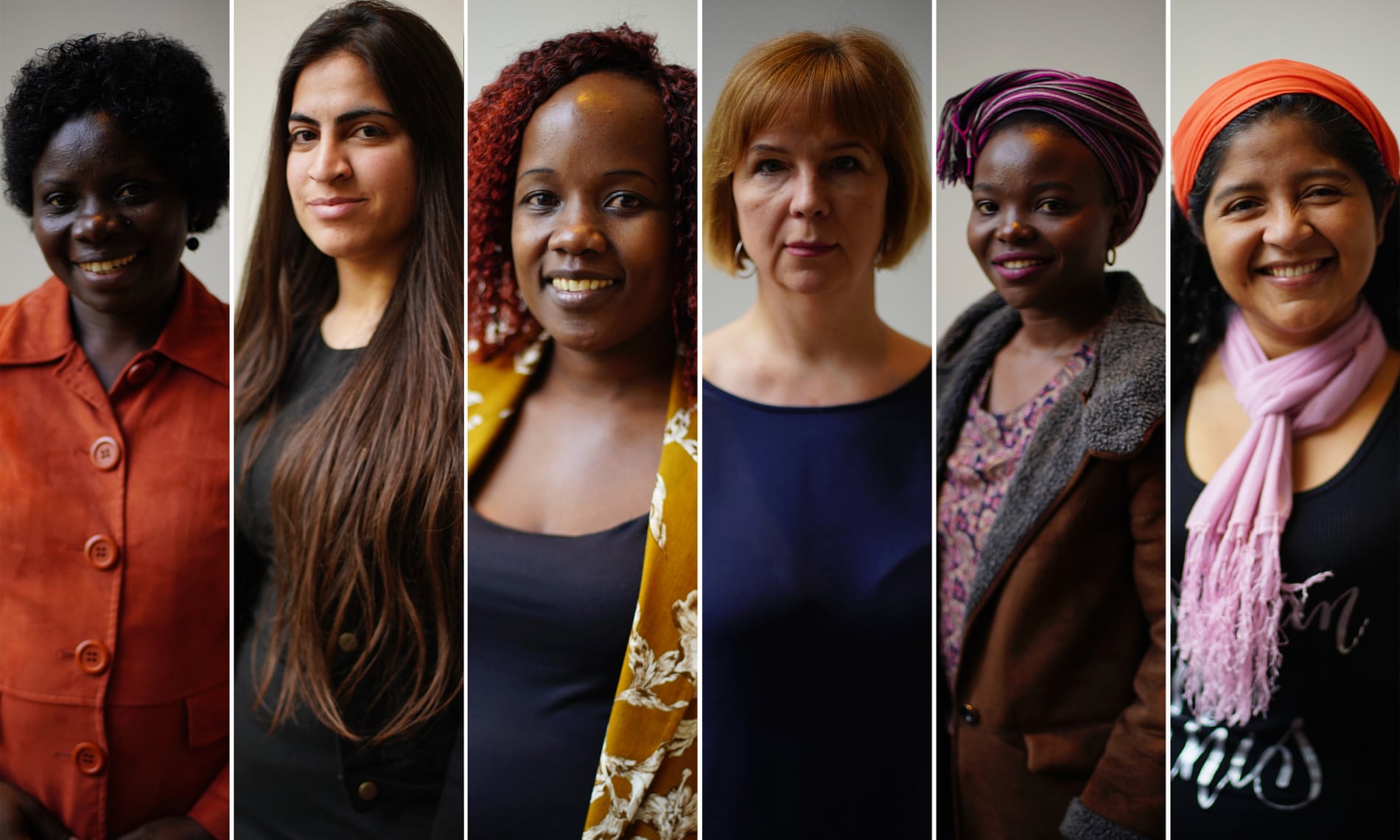 In every narration of the same story, she finds painful memories taking her back to the dark past yet she is never silent, touring the world and sharing her bitter story to protect the rights of her community.
"I never want to get involved in that bitter reality because when I remember those days, I feel fainted and I keep shivering," Ekhlas Khudur told KirkukNow.
Khudur tells her story so that the whole world can hear the voice of Ezidi girls. Khudur, 20, never wants to cry because it makes her fragile and that's what ISIS wants. This pushed her forward to become ambassador of hope in 2019 sharing the award with four other women.
"It is an award for powerful women who fight unfairness and sexual abuse by hope and pessimism," she added.
The beginning of a bitter life
Khudur was 14 when Islamic state militants/Daesh took all her dreams yet she never was hopeless making her standing still and relentless up today.
"It has never come to my mind that we will be brought to such a destiny. It might take one full year to tell the whole story."
On August 3, 2014, like thousand of Ezidis in Shingal, home of Ezidis in Mosul north of Iraq, the family of Khudur escapes ISIS attack on their village. They leave Tal Qassab, south of Shingal mount, but they are captured in Qini village. She was with her parents, two brothers and a sister of law.
"What stays still in my heart and memory is the murder of my father in front of me."
The family is taken to Talafar, west of Mosul, where the family is separated: young men to war fronts and the elderly for an unknown place.
"I did my best not to take my mother and I kneed to the shoes of a Daesh but they took her."
Bitterness of slavery
Khudur with hundreds of Ezidi grils are taken to slavery market in a building in Mosul. She stays there for three days.
"A militant comes and takes a girl, I was panicked to death. A man with a long beard and a big belly took a 10-year-old to rape her."
Khudur is taken by a militant who savagely rapes her and abuses her purposefully.
"After a while, I was vomiting and felt abnormal and they felt it. I was sent to hospital and I found out that I was pregnant."
Then she was moved from Mosul to Al-Ba'aj, south west of Mosul, with 60 other Ezidi girls. They made a draw, each girl given to an IS militant.
"I was given to a fat Daehsh with no mustache and long beard." His name was Ibrahim Farhan known as Abu janna, 30, she recalls. She stays as second wife with the first wife of Abu Janna in one house in Mosul.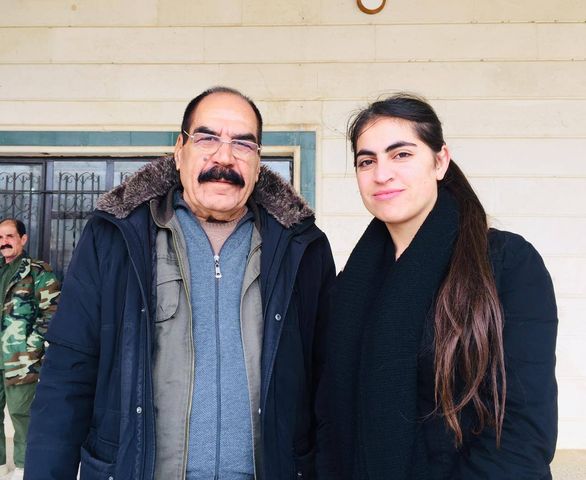 Torture, Detention and Escape
The first attempt was to escape Abu Jannah. She steals his cell phone and calls her uncle. "My uncle and my brother draw my escape plan." The third brother was luckily free as he was not home once Daesh took over the region.
She dresses Hijab, Islmaic female attire, and manages to go out of the house but because she was not familiar with the streets of Mosul, they capture her in the bazaar.
"Abu Jannah and his wife severely punished me. They have broken three wooden sticks of mop beating me. I went subconscious and they gave me no food for two days."
The IS fighters goes to battle field to confront Iraqi forces and Kurdish Peshmarga. He forces Khudur to accompany him. She takes it as a chance to escape again but unfortuanely she fails again and gets punished worse than first time but she never gets hopeless.
As the battles went fierce, IS fighters head to war front and leave one guard for the Ezidi girls. They manage to get a mobile phone and call their relatives. They call commander Shasho, then commander of Shingal Peshmarga troops.
The girls convince the guard they are hungry and he leaves to bring food. Once he disappears, they break the door of their room and escape.
In a dark winter night of 2015, three Ezidi girls, amid fierce confrontation, head toward Shingal Mount without any idea what direction to take.
"It was a very cold night and I had a severe pain. We knew that our families and relatives were in the mount but we mislead the way."
IS loudspeakers were asking them to return and they will pardon them.
"We did not listen and hardly managed to get close to the mountain. I was bleeding to death. I told me friends just go and leave me die but please show my place to my family."
Khudur faints and loses her baby. She never felt sorry for it because she was forced to do that against her will.
The good friends give her a hand and succeed to reach the mount at dawn of January 30, 2015. Now they are a in a free region under control of Kurdish fighters.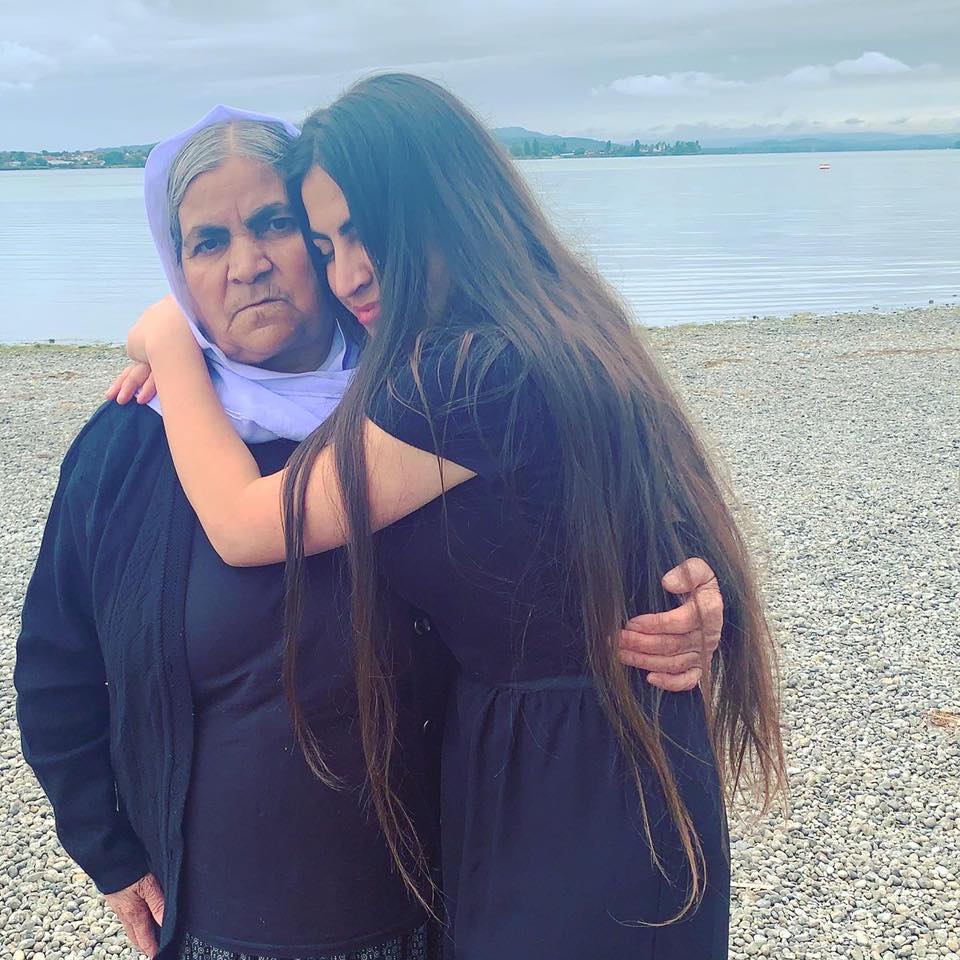 Pessimism at peak of hopelessness
Ekhlas's survival and salvation journey starts from this point. She lives with her third brother in the sub-district of Baadry in Shekhan district north of Mosul. She digs everywhere to uncover fate of her family members.
A glimpse of hope pumps blood into her veins. After two months, her mother is liberated, her sister in law in 2017 and her sister in 2019. The two brothers are still missing.
IS has taken 6,417 Ezidis into slavery, 2000 are still missing up today according to Kurdistan region government KRG statistics. Hundreds were buried in more than 80 massgraves out of which only 20 have been exhumed.
"I was psychologically devastated and powerless. I tried to carry a weapon and go to fight but could not." Khudur undergoes a psycho rehab program. After for six months of her escape, she manages with aid from a German organization to settle in Germany. Her brother in Baa'dry gets ill and passes away in 2017.
After few days, Khudur is guest speaker at United Nations meeting. She proudly recites her story and calls on international community for support to free captive Ezidi girls and rights of sexually abused women all over the world.
"I have taken a vow I will never be silent any more…. My hopes push me to bring back smile to all the oppressed."
Since then, Khudur is travelling across Europe and the world to tell all governments and parliaments about the atrocities IS committed and how it genocided vulnerable yet tolerant Ezidi community.
In Germany, she rejoins school. She is studying nursing, likes to play music and act since art can deliver her message easily.
"Daesh wanted to eliminate Ezidi girls but they didn't know that this was the 74th massacre we survive. We are ready to die but we will never convert."
This article was originally published by KirkukNow.