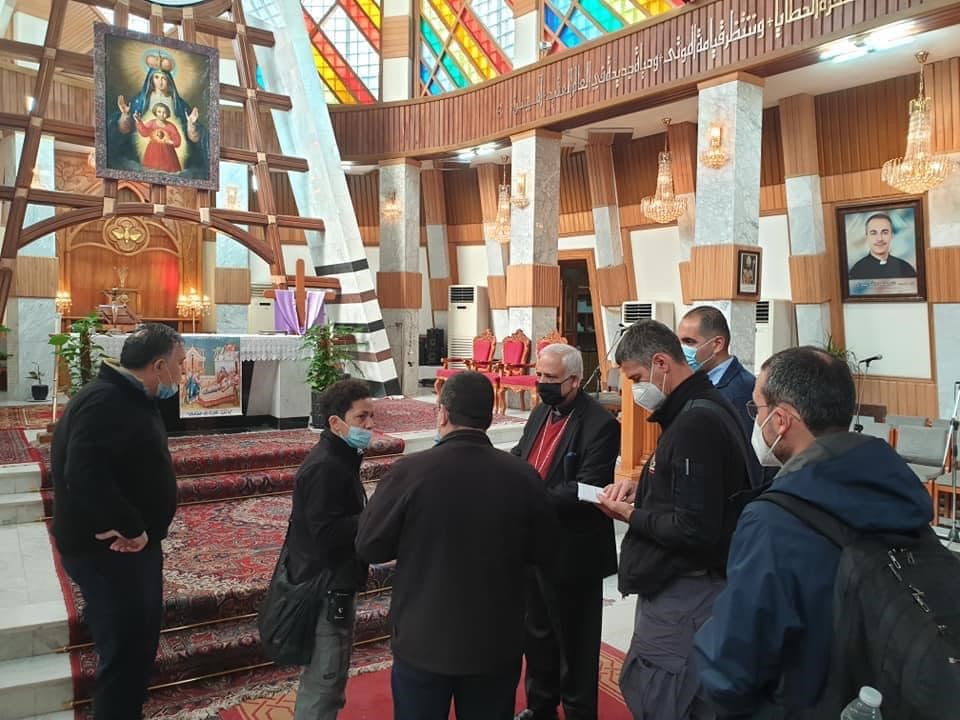 The Syriac Catholic Church Our Lady of Salvation (Sayedat al-najat) in Baghdad will embrace the first church gathering. In his apostolic visit, The Pope will meet with Bishops, Priests, Religious, Consecrated Persons, Seminarians and Catechists at the Syro-Catholic Cathedral of Our Lady of Salvation in Baghdad on March 5th.
The cathedral is one of the biggest churches in Baghdad which witnessed an unforgettable massacre in 2010 where tens of worshippers were killed and injured.
Unique Engineering
The cathedral is located in Al-Karada al-Sharqia, Archita, in the Risafa part of Iraqi capital Baghdad. The first primitive church Sayidat-al-Najat had been built in 1952, as a modest place of worship, just before the cathedral was erected in 1968, after 3 years of construction works.
The architect and designer of the church was a Polish man named Kafka. He was assisted by the Romaya engineering agency for technical drawings. The Iraqi masonry contractors Victor Tapouni and Adnan Sajed were in charge of the construction works.
The Cathedral was consecrated on March 17, 1968 by Bishop Mgr Youhanna Bakose. The Cathedral embraces a primary school (Aphram School) adjacent to a house for the bishops. I was destructed and rebuilt under Bishop Mgr Matti Matoka Shaba.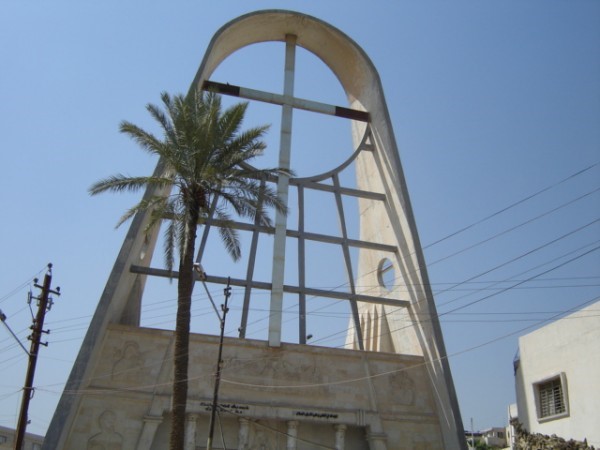 Date with terror
On October 13, 2010 extremists Jihadists of so-called the islamic State in Iraq ISIS stormed the Syriac Cathedral in Baghdad during Sunday evening Mass and seized 120 worshippers as hostage. They demanded freedom for Jihadists imprisoned in Iraq and Egypt.
Counter terrorism unit came into clashes with the militants for two hours. Several militants were killed and others captured. Tens of worshippers were freed.
Two days later, Iraqi ministry of interior has announced 52 worshipers, priests, policemen, and bystanders were killed and sixty-seven were wounded. Then spokesman of Baghdad operations Brig Gen Qasem Atta said eight militants were killed while US army said 5-7 were murdered.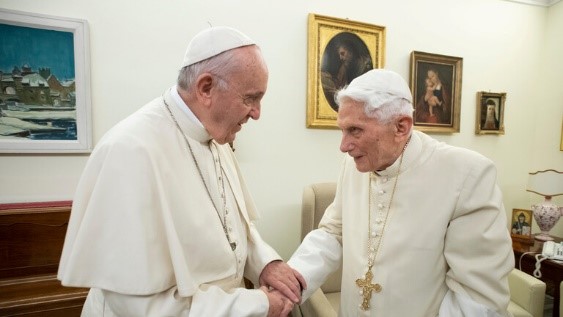 Baghdad Cathedral in the heart of the Vatican
Pope Benedict XVI, The former Holy See, condemned the massacre saying "the violence was all the more ferocious and absurd.
Pope Benedict said he would pray for "defenseless people who were gathered in the house of God, which is a house of love and reconciliation."
He called for renewed international efforts to broker peace in the region.
Ten years following the Cathedral massacre, Pope Francis insisted to tour the renewed war-torn Cathedral at the top of his tip schedule.
This article can be viewed in Arabic, Kurdish or Turkish via KirkukNow