In this article, Ammar Aziz talks to people in the camp of Shekhan for Ezidi Internally Displaced People IDP who suffer from the poor quality of the drinking water and describe it as bitter and salty while the local authorities claim the quality is per standards and the taste is the only problem.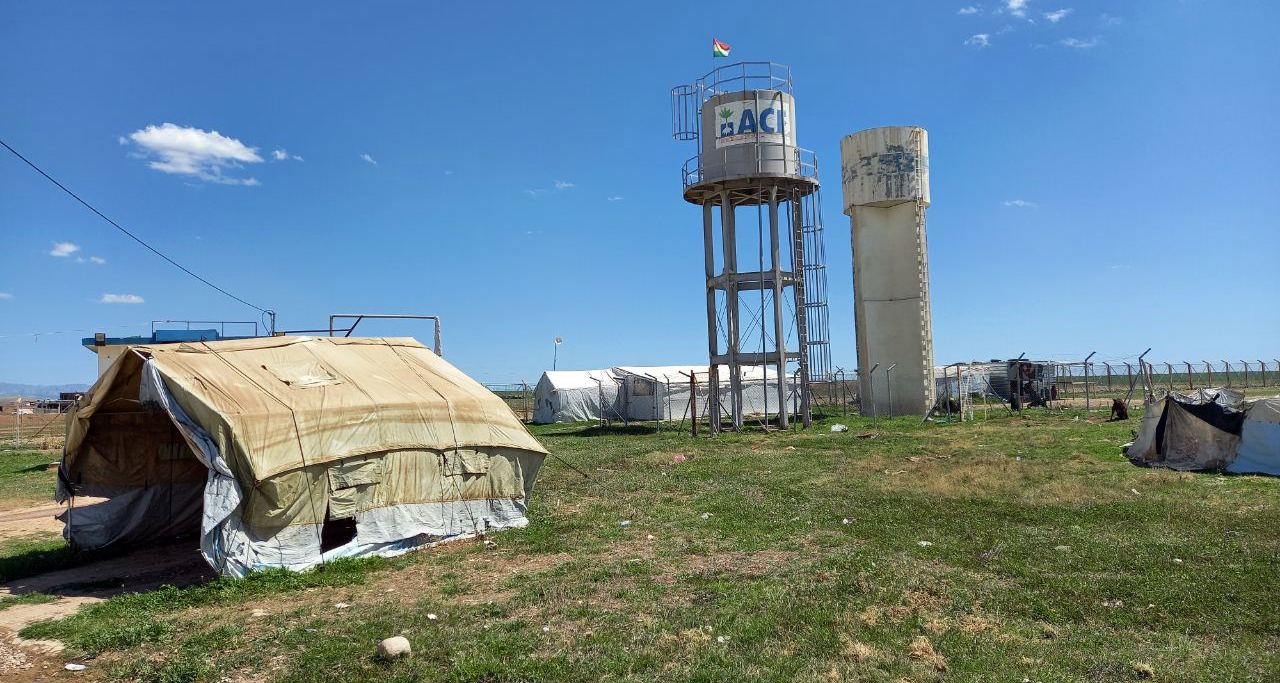 Alternatively, IDPs who can afford install a filtrations system that costs about USD100, others are obliged to consume it every day for the last seven years. Following several tests, the government gave up saying the quality is acceptable but still the residents are suffering.
"This water is undrinkable because it tastes bad. Besides, sometimes there is soil and mud inside," said Salim Khalaf, an Ezidi IDP in Shekhan camp told KirkukNow. Khalaf is originally from Giruzer sub-district of Shekhan district home to Ezidi ethno-religious minority.
According to international standards, water has no smell taste and color while the quality of water provided in the camp tastes bad making the residents doubtful.
Despite his critical economic condition, Khalaf has paid Iraqi Dinar 125,000 ($85) for a water filtration machine to get drinking water for his eight children.
"We were using this water but we heard some people got sick and my brother said stones were found in his kidneys may be due to the water so I have bought 2 instruments so far." 
The source of water for the camps is two drilled wells pumped into a storage tank linked to a network of lines to the residents of the camp.
Shekhan and Shingal, located 120 west of Mosul, center of Nineveh province, used to be home to over half a million Ezidi ethno-religious minority and one of the disputed territories between Baghdad and Erbil. Ezidis also live in Bashiqa and other areas in Duhok Northern Province
Seized in August 2014 by ISIS militants whom accused the Ezidis of being "devil worshippers," Shingal has been the scene of tragedy: a genocidal campaign of killings, rape, abductions and enslavement, and the surviving community fled to safer-heaven IDP camps in the adjacent northern Kurdistan region.
Mahir Haji Khidir, a resident of the camp was working for ACF, an NGO providing aid to the IDPs. Khidir recalls in 2015 the NGO decided to solve the issue so they replaced the storage tanks and renovated the distribution network. They were also adding standard amount of chloride to the restored water to provide ordinary water but it could not put an end to the problem.
"We do not use it for cooking and drinking, just for washing. We buy drinking water for drinking and cooking or by jerricans from other areas."
Khidir says all local officials promised to handle the issue with no concrete solution.
"I have got sick here. I suffer from kidney stone and the doctors say the main reason is dirty water."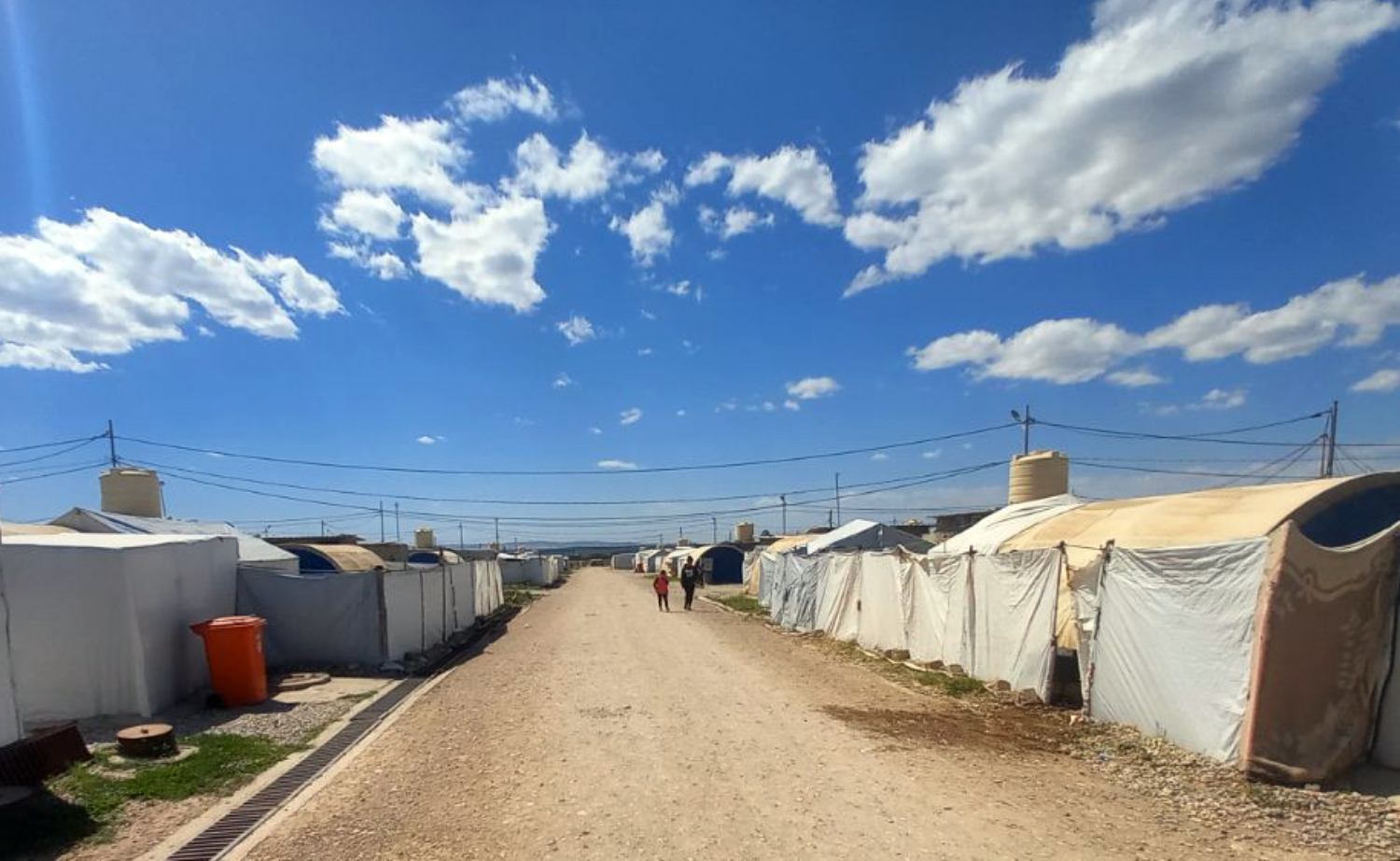 The Camp of Shekhan in Duhok Northern Province is home for 627 families, 3145 people, according to figures by the joint center for Crisis coordination under Kurdistan's ministry of interior.
Karwan Zaki, media manager of the joint center which oversees all IDP camps, said following their follow up for the water upon complaints of the IDPs, follow up conducted with some NGOs found out that in terms of health standards "the water is normal yet it is just a bit bitter."
Zaki said the problem exists since 2014. In the beginning two water wells were drilled. Following the complaints, another well was drilled in the camp. "Following tests, the results were symmetric."
Duhok health directorate conducted several tests in different timings. "In terms of health standards, it has no problem and it is bitter due to the nature of the area which is beyond our control."
400 families have installed water filtration system which costs from 45 to 125 thousand IQD.
Most of the camp residents are Ezidis from Nineveh province that cannot return to their hometowns as their houses were destructed in the war against the so-called Islamic State ISIS in 2014. The atrocities they have faced made them endure the bitterness and salinity of the water in their bitter daily life.
Up to day, about 670,000 IDPs live in 25 camps in the northern provinces of Duhok, Sulaimaniyah, and Erbil.
Qasim Hassan Murad, a resident of the camp, installs filtration system for camp residents. "Rate of salinity of the water is high without filtration system making the taste undesirable and undrinkable so the system makes it moderate."
Hassan says about 100 poor families could not so far afford paying for the filtration system and use the provided water through the public network. He suggests for aid NGOs or the local authorities to provide it for those families as well if the problem persists.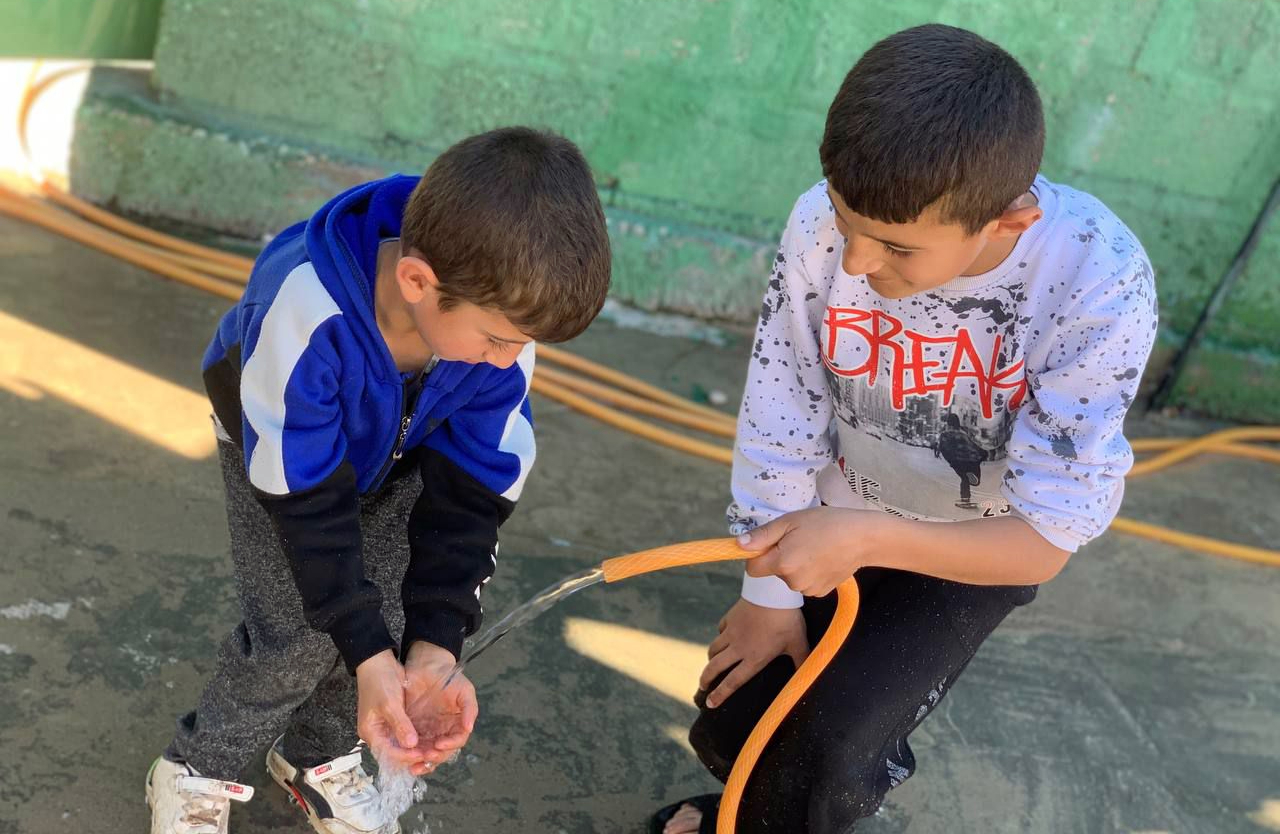 Askandar Mohammed Amin, Director of Iraqi office of migration and the displaced said they have no idea about the issue. "We will do our follow up and try to find a solution."
He called on camp administration to address them officially to form a committee and allocate a budget for it.
KRG figures show that IS militants captured 6417 Ezidis mainly women and children out of which almost 3,000 are still missing. Over 8o mass graves and tens of individual graves were found and so far small part of it has been exhumed.
As the war-torn region has not been reconstructed, lack of security, stability, poor infrastructure and inadequate job opportunities makes it hard for the vulnerable community to return home.
This article was originally published by KirkukNow. It is also available in Arabic, Kurdish and Turkish.