Read the story of Fawzia, held captive by ISIS, liberated, living in an IDP camp, taken to an orphanage, then back to he Camp. According to UNICEF, 1.3 million IDP and returnee children in Iraq face obstacles to accessing education (June 2021)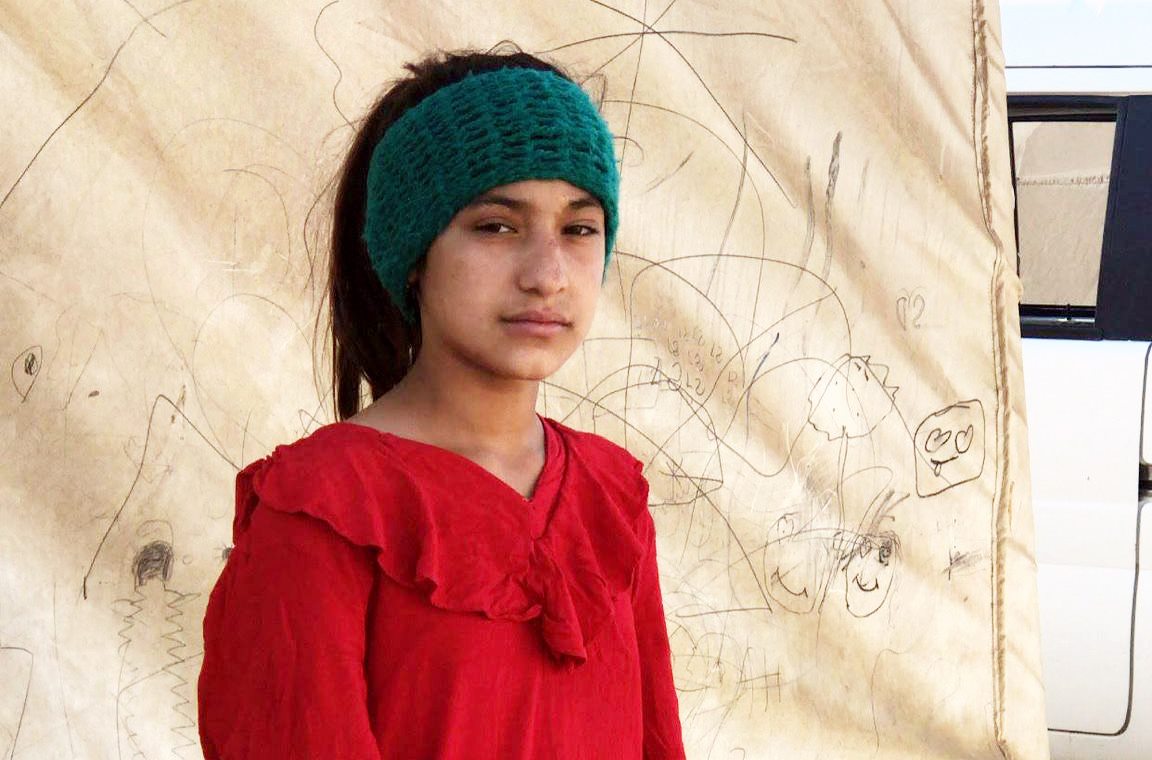 Fawzia Jassim, 12, has done her homework and its playtime with her friends like all other children in Sharia camp for Ezidi IDPs in the northern province of Duhok but her life is quite different than her classmates.
Fawzia had been held captive by militants of the Islamic states in Iraq and Syria (ISIS) whom took control of Mosul in August 2014. When liberated, she found herself displaced in an IDP camp. Later she was taken to an orphanage then back to camp but amid all of these ups and downs in her life, she is doing well at school.
She has been only five-years-old when ISIS stormed her village near Shingal district, home of Ezidis religious minority, in Mosul. ISIS has controlled one third of Iraq territories forcing tens of thousands of Ezidis flee their home as the militants accuse them of being defectors.
Though she was a little girl then, she still recalls the scenes she described to KirkukNow. Fawzia was not realizing completely what was going on but she tells how IS militants were very rough to her when they moved her with her parents, two brothers and one sister from Shingal to Mosul.
"They were spitting at our face and behaving very bad," she said. "One time I remember they took us a place full of slaughtered animals with a pile of flies and insects over it, some insect bit my nose and caused a big swelling," she added.
"They were spitting at our face and behaving very bad," she said.
After one 20 months of captivity, Fawzia was freed by her uncle for USD22,000 for buying her, her mother, sister and seven-year-old brother from IS militiamen. They rejected to release her father and elder brother.
The deal was done by someone called "Abu Shuja'a" with IS fighters in Syria. Fawzia returned back to Kurdistan region in 2016.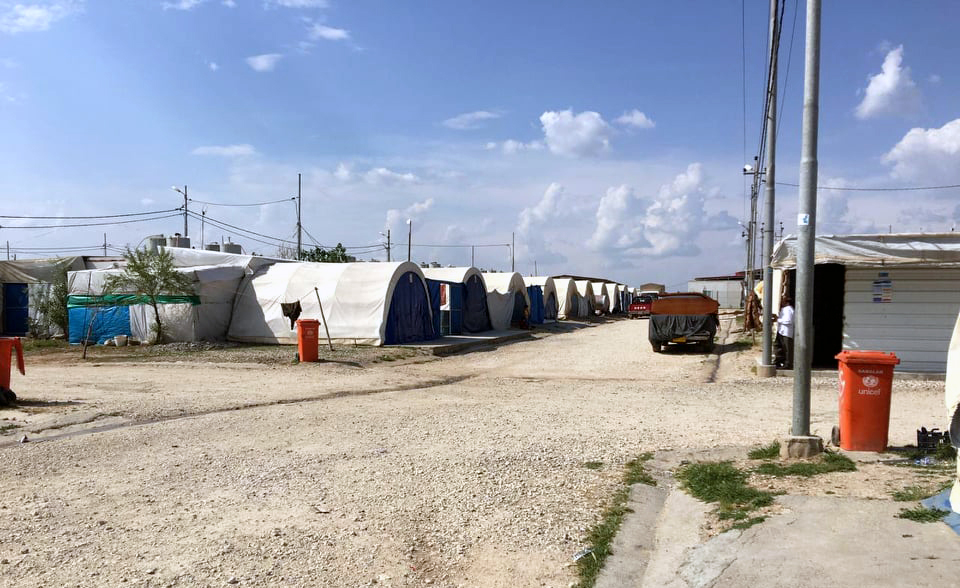 Kidnapped and then displaced
Following her liberation, Fawzia was in camp with part of her family. As the father and the elder son were captive, the mother has taken all the burden of how to start a new life and how to win bread for Fawzia and her sisters and brother.
Fawzia's mother was free but now is facing another crisis. She is free from the extremists but now displaced and has to take the father role as well. The mother did her best but she could not take one step forward in earning basic needs of her kids. She was obliged to send Fawzia and her sister to an orphanage.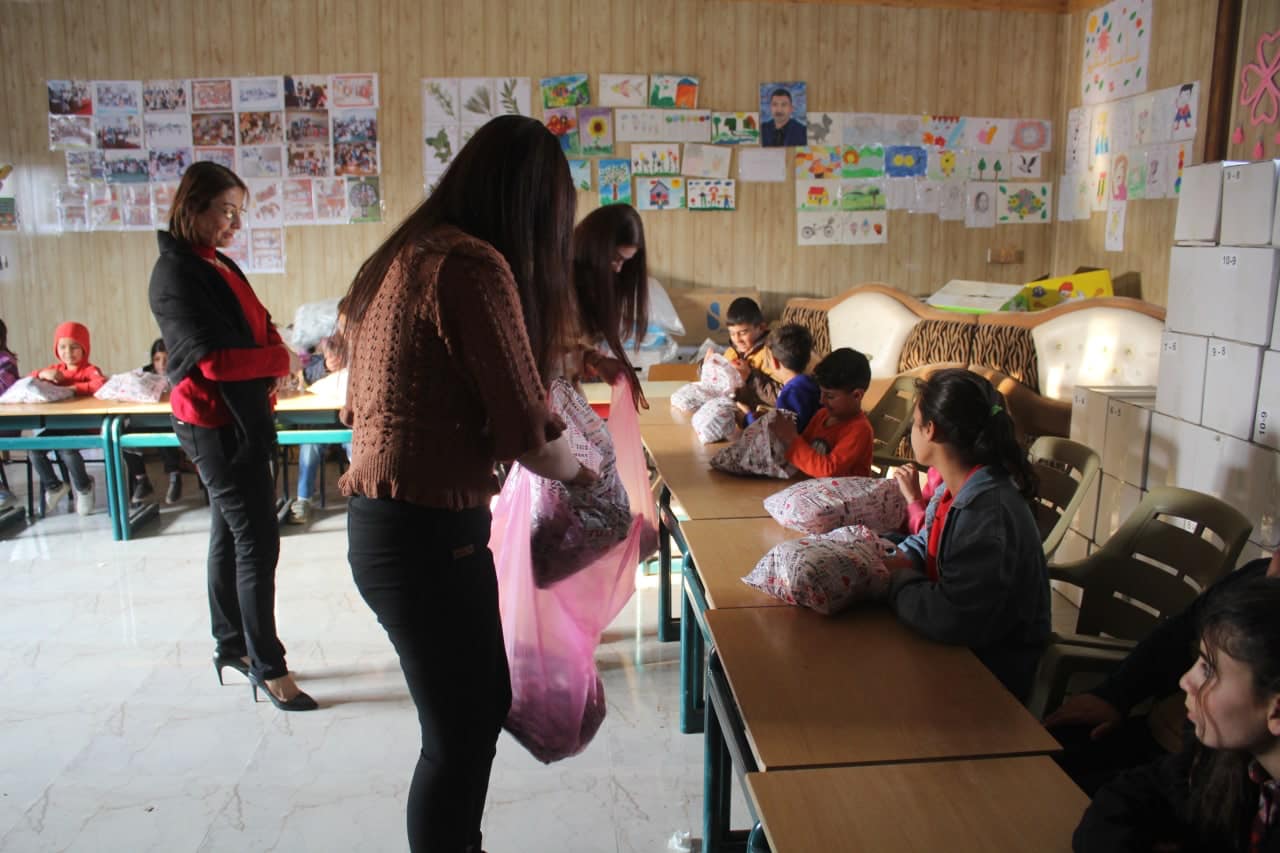 Back to School
Jivin charity house is a charity giving aid to orphan Ezidis traumatized by atrocities of IS militants. The house opened its doors for Fawzia and her sister but her borther preferred to stay with the mother.
"The house provides food, shelter, education and other needs, Najwa Shingali, one of Jivin house staff said.
Fawzia is leading a normal life, away from captivity and displacement yet she still misses the family life. She is ready to study and attend classroom again. "If I was not there, I could not become one of the top pupils in school."
"If I was not there, I could not become one of the top pupils in school."
She rejoins her mother and keeps going to school. The house has decided to undertake her education by paying a monthly salary, one of the house staff told KirkukNow.
When ISIS captured Shingal, homeland of Ezidi community, it has executed thousands of Ezidis and abducted, enslaved and sexually abused thousands of Ezidi women and children. The United Nations named IS militants' atrocities as Genocide.
According to Kurdistan Regional Governments KRG statistics, 6417 Ezidis were has been adbcuted by the Sunni extremist group, only 3,500 has been freed up today. Still tens of thousands living a miserable life in camps, and still traumatized as their homeland is unstable and public services properly not restored.
Psychologically strong and psotivie
Enass Hadi, a psychiatrist, says despite the hardships she faced the brutality she surved, "Fawzia is unique by leaving the painful past and negative experience behind and taking the right path."
Hadi believes that Ezidi women in general are "psychologically strong and positive as they can reunite with community overlooking the tragedies they passed through."
Shingal women are a good example of strong and relentless women, psychologically balanced in face of pressure and crisis making her recover soon, she adds. "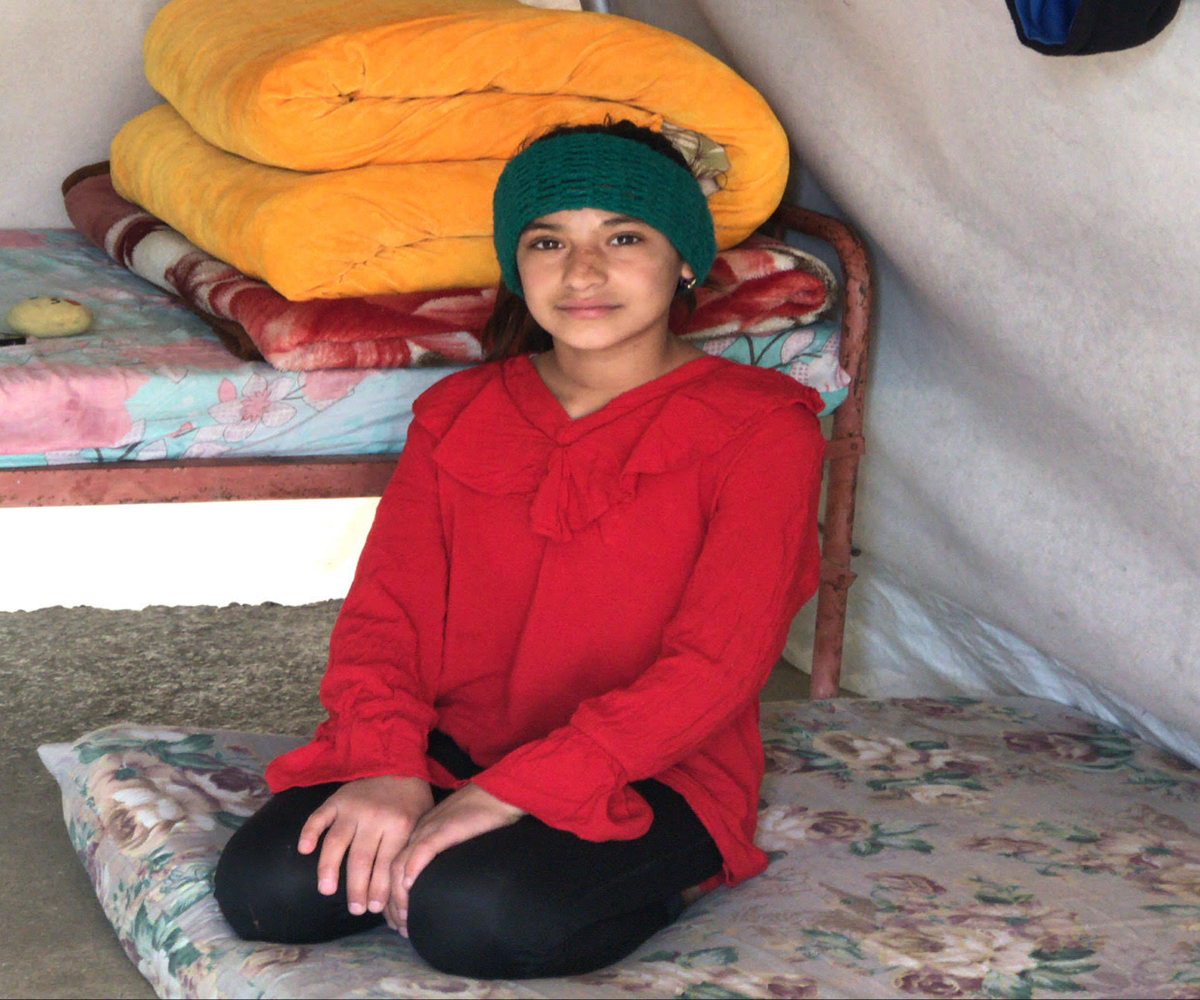 Daesh Defeated
"Success and challenge for the survivor and the displaced Ezdi woman means defeat of Daesh and its behavior which does not represent any religion," Ezidi MP Hussein Narmo said.
Alike Fawzia, many women survivors insisted on learning. "One of the survivors got a degree from the American University in Duhok," he added.
Namro believes for survivors to resume ordinary life, "they need hope and ability to overcome hardships and the negative aspects Daehs planted in their psychology."
Though her father and elder brother are still missing since six years and despite all the brutalities she faced, Fawzia finds education as her only relief and success in life.
This article was originally published by KirkukNow. It can also be viewed in Arabic, Kurdish or Turkish .